The 3rd Yangtze River Delta Jiangnan Culture Forum successfully held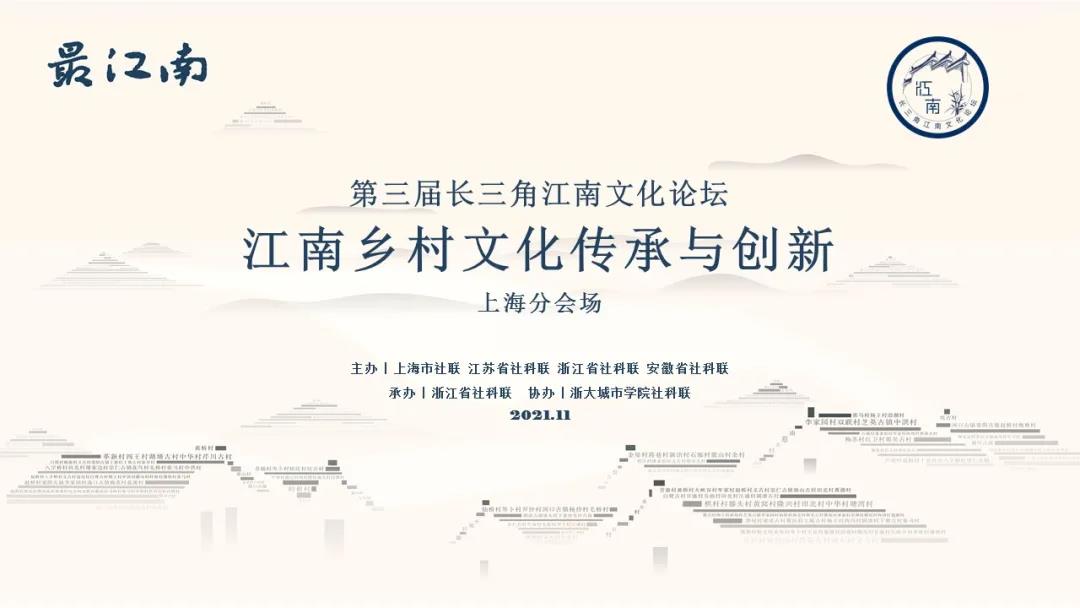 The 3rd Yangtze River Delta Jiangnan Culture Forum was held at once online and offline on November 8, 2021, for the purpose of further exploring the legacies of the rural culture of Jiangnan (South of the Yangtze River) and better serving the strategy for integrated development of the Yangtze River Delta. Focussing on "Heritage and Innovation of the Rural Culture in Jiangnan", the forum was co-organized by the Federations of Social Science Associations of Shanghai Municipality, Jiangsu Province, Zhejiang Province, and Anhui Province, hosted by Zhejiang Federation of Humanities and Social Sciences with logistic support provided by the Federation of Social Sciences of the City College of Zhejiang University. The purpose of the forum was to explore the history and modern significance of cultural innovation in rural regions of Jiangnan.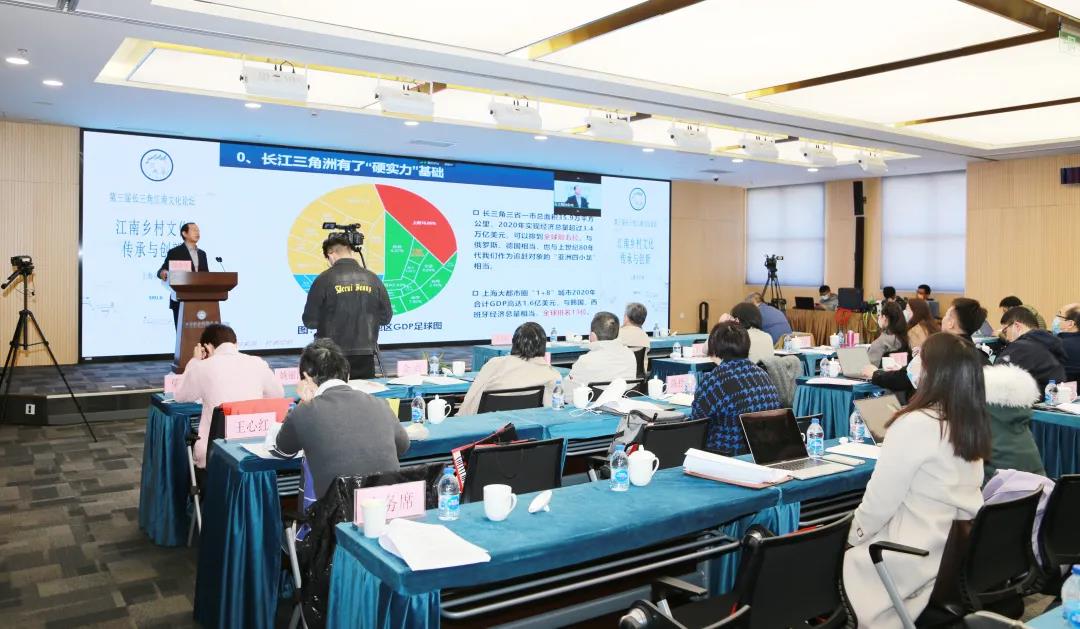 Five experts and scholars from the above-mentioned municipality and provinces explained in detail the Rural Culture Development Report of their provinces (cities), highlighting their respective typical cases of rural culture inheritance and innovation. Their accounts presented a charming evolutionary history of the rural culture in the Yangtze River Delta and its present-day looks. Equally fascinating were the cultural differences between the four places.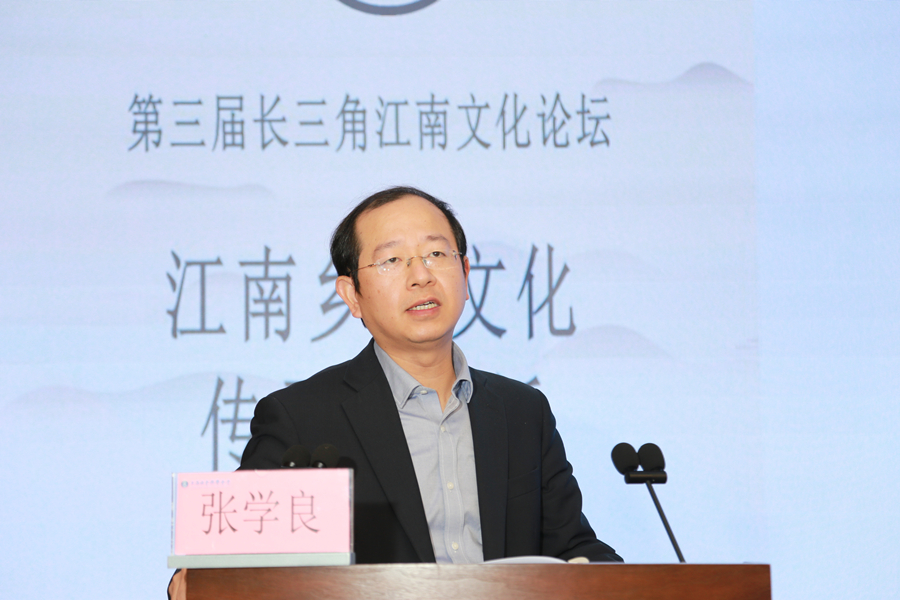 The forum's keynote speech makers were Prof. Zhang Xueliang, Executive Dean of the Institute for Yangtze River Delta and Yangtze River Economic Belt Development, Shanghai University of Finance and Economics; Prof. Zhang Hongyan, Dean of the Institute of Urban Science, Nanjing University; Prof. Liu Boshan from Anhui University, also a Counsellor of Anhui Provincial Government; and Chen Ye, Deputy Dean and Researcher of Zhejiang Academy of Social Sciences. Their research interests range from theoretical analysis of cultural heritage and new development culture innovation in regions south of the Yangtze River, to practical exploration of cultural imagination and development paths. In their speeches, they each brought a different "provincial perspective" to account for the distinctions between different rural places, while they almost all professed their fascination with the different manifestations of the "ceremonious hall culture".
Zhang Xueliang divided the new growth culture and the new development culture in the Yangtze River Delta into four gears: 1) factor-driven growth shifting to high-quality growth; 2) high-quality growth to high-quality development; 3) high-quality development to sustainable development; and finally 4) sustainable development to "colorful development". Rooted in regions south of the Yangtze River, a colorful growth and development culture is taking shape in city clusters there, showing local people's respect for and pursuit of wealth creation and their desire for a better life.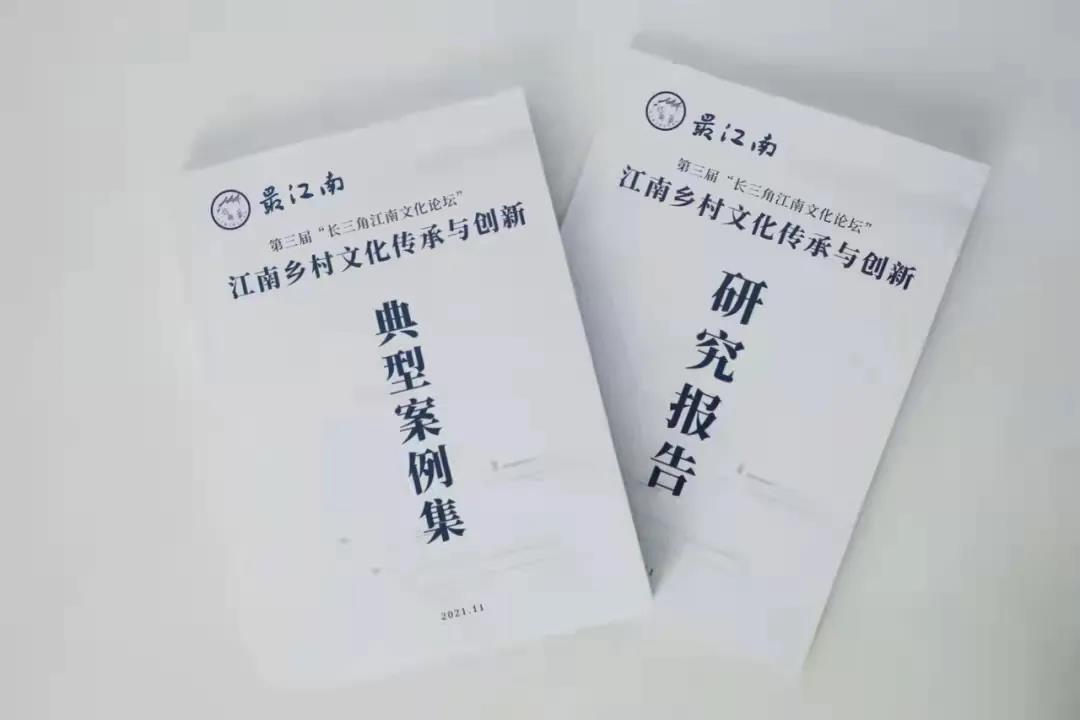 Factor-driven and innovation-driven development underpins wealth creation and local people's pursuit for a better life has prompted the quality enhancement of public services. Based on a sound ecology and developing civilizations, a relatively complete urban system shows coordinated regional development.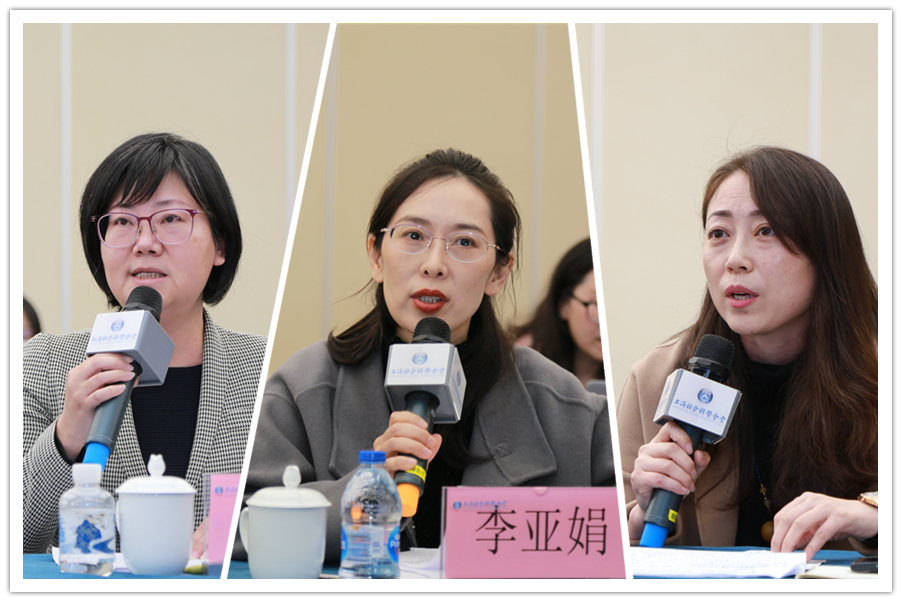 In the afternoon, the scholars and representatives from villages that offered interesting cases exchanged ideas on such issues as local culture empowering rural revitalization, the tradition and innovation of Jiangnan Culture, and the building of "beautiful villages". It was an exciting dialogue between Jiangnan Culture scholars and practitioners.