Ancient "Jiangnan Talents" and Jiangnan Humanities
On the afternoon of August 9, the serial Jiangnan Culture Lecture's "Ancient 'Jiangnan Talents' and Jiangnan Humanities" was webcast live. The two lecturers were professor Luo Yuming from the Chinese Department of Fudan University, a PhD program supervisor, and professor Ling Lizhong, Director of the Calligraphy and Painting Research Department and Research Librarian of Shanghai Museum, also a PhD program supervisor from China Academy of Art.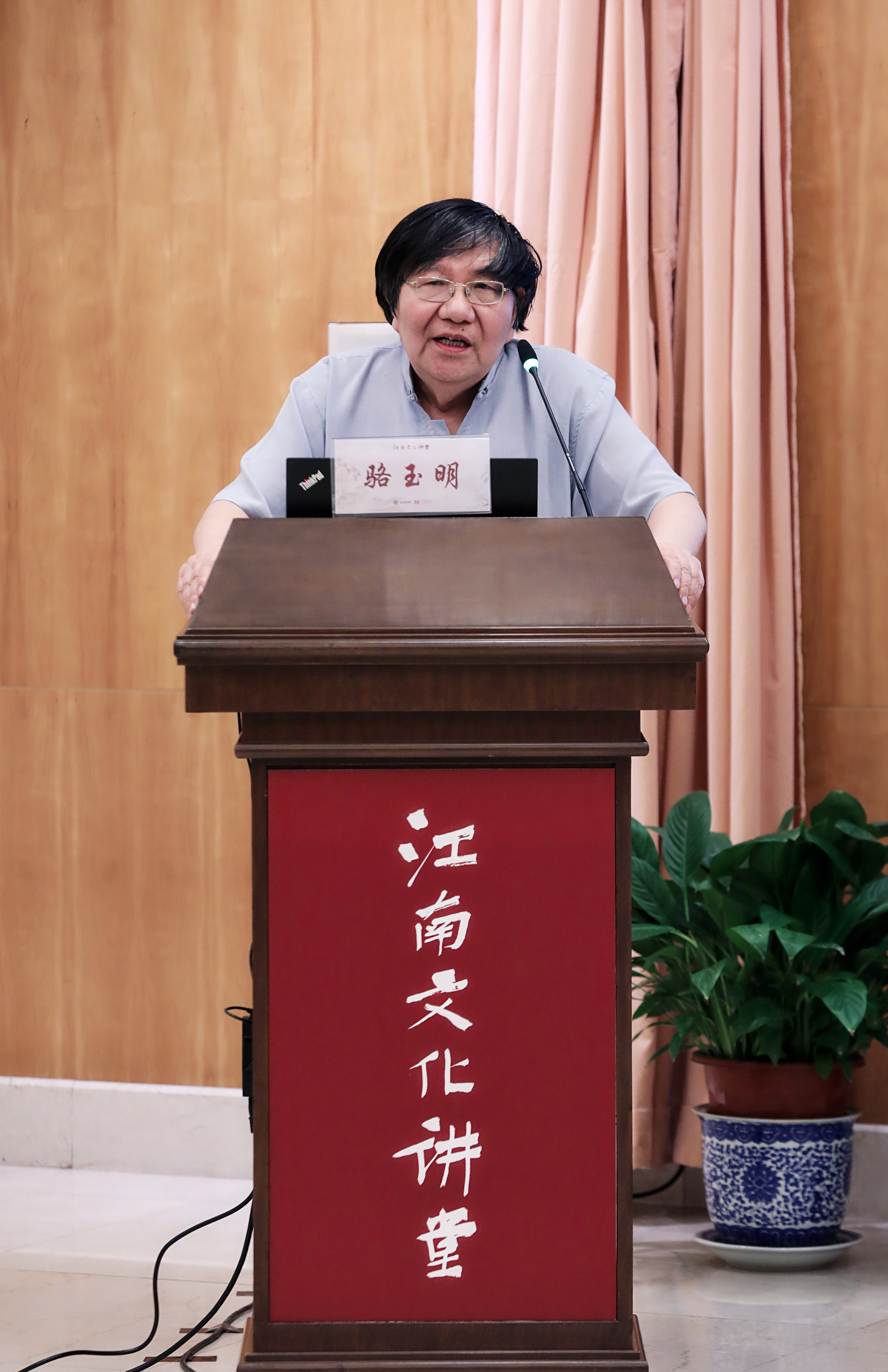 Prof. Luo Yuming noted that, during the middle and late Ming Dynasty, a group of scholars of nationwide influence emerged in Jiangnan (the south of the Yangtze River), where numerous cities arose and prospered and handicraft industry and commerce thrived. On the one hand, they followed the tradition that "a good scholar will make an official" and tried to secure their official careers in the empire's bureaucracy. On the other hand, when their careers were frustrated, they entered the urban commercial society to obtain living resources and satisfaction of success in life by virtue of their own respective special talents and intellectual superiority.
In this way, they gained some freedom from the feudal political power and ideology, consequently they gradually developed a more unrestrained life attitude, and therefore a more active personality can be found in their artistic creations. Since then, these people have often been referred to as "Jiangnan talents." Jiangnan culture played a unique role in the modernization of the traditional agricultural civilization, and gave birth to a number of extraordinary artists, including Zhu Yunming, Tang Yin, Wen Zhengming, and Xu Wei, who served as a remarkable creative force for a key stage of China's historical and cultural development.
Director Ling Lizhong believed that the Song Dynasty paintings, which unprecedentedly advocate nature, brought the classical paintings to its peak. By comparison, the Yuan Dynasty was dominated by ink paintings for which both "painting" and "writing" were in line with the freehand spirit of detached scholars. In the Ming Dynasty, the emerging Wu School, as a continuation of the scholar paintings in the late Yuan Dynasty, mainly presented the artists' inner temperament and disposition, thus realizing the highly unified cultural and painting properties of enjoyable flower-and-bird paintings.
Jiangnan was especially poetic, in its own peculiar way, that's why it was the place where the "birds and flowers painting" characterized by vigorous freehand brushwork of Chinese scholars first came into being, developed and acquired artistic eminence and new cultural significance. Among those famous scholar-painters, Xu Wei was a special one, who accomplished the victory of the freehand spirit of China's scholar paintings, with their "birds and flowers paintings," over the previous predominant ink-painting style that is attached to "more physical" objects. In this sense, China's scholar "birds and flowers paintings" fulfilled Chinese literature and arts' transition from objective representation to subjective expression, from naturalism to expressionism.
"Jiangnan Culture Lecture" is a non-profit cultural brand project co-launched by the Shanghai Federation of Social Science Associations and Shanghai Museum. With its focus on Jiangnan culture, this project brings together research forces and renowned experts and scholars in the humanities, social sciences, culture and museology both at home and abroad, especially from the Yangtze River Delta region. With history as the thread, Jiangnan is presented in all of its dimensions: politics, economy, society, science and technology, literature, art etc., so as to extensively demonstrate the unique charm of Jiangnan culture as a vital part of Chinese culture, to intensively explore its moral and spiritual characteristics, and to vigorously spread its innovative development concept. In doing so, the public can further understand Jiangnan culture, integrate with it, and then promote it far and wide.